Positive Training for Positive Results
Rutherford Pet Supply is a professional dog obedience training establishment in Spindale Rutherfordton. We specialize in aggressiveness, obedience training, behavior adjustment, potty training, and puppy consulting. Our canine instructors are certified pros that specialize in addressing behavioral problems without the application of scare tactics, injury, or intimidation so that pets will have fun with the learning experience and preserve their skills. Book an appointment inquiry on our site or phone us at (828) 248-2336 with any concerns.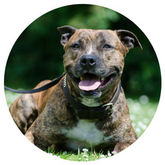 Aggression Training
We educate to remedy aggression and also various other hazardous behaviors such as area hostility, are afraid aggression, food safeguarding and begging, yawping, weeping, and also submissing peeing. We make sure your pet is in a secure setting to make them really feel comfortable while discovering their brand-new skills.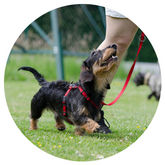 Beginner Training
Beginner training for pet dogs is important. Pet dogs aim to please, so with these beginner methods as well as methods, they will offer your dog's opportunities to make you happy. Our courses start with the conventional sit, stay and come. However as your dog advances, we provide more tough requests that are supplied in our various other programs! These are designed to maintain your pet engaged as well as on their toes.


Behavior Modification
Here at Rutherford Pet Supply, we specialize in dog behavior modification. Pet dog behavior modification is where we transform existing pet dog behavior. This includes yet is not limited to training in or modifying chain rules, chewing, pet dog resource protecting, barking, splitting up anxiety, leash lunging, leash hostility, dog-on-dog aggressiveness, and also dog to human aggressiveness.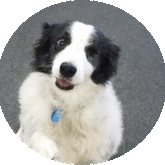 Differently Abled Dog Training
Meet Checkers. She is missing one eye, and one leg. She excels in obedience and has started on her nose work journey. Pets with handicaps or physical obstacles are great enhancements to any type of household and they are just as efficient in playing many of the very same sporting activities as abled pets. Tripod doggies and blind pets can play numerous sporting activities such as rally, nose work, as well as obedience. Deaf pets can play agility in addition to the various other sports provided. We can assist your pet dog with handicaps shine! To get more information call us at [Phone Number].


House Breaking & Potty Training
House training your puppy has to do with uniformity, patience, as well as positive support. The goal is to infuse good behaviors as well as develop a loving bond with your pet.
Experts suggest that you start home training your pup when they are in between 12 weeks and 16 weeks old. Then, they have sufficient control of their bladder as well as bowel movements to learn to hold it. With Rutherford Pet Supply's expertise, we offer you the devices as well as methods to finest house train your brand-new furever friend.

Puppy Training
Registering in pup classes before three months of age can be an outstanding means of boosting training, enhancing the human-animal bond, and also mingling young puppies in an environment where risk of disease can be minimized. As a whole, young puppies can begin puppy socialization classes as early as 7-8 weeks old. Puppy socialization classes provide a secure and also well organized ways of socializing pups as well as faster boost their responsiveness to requests. Early and also sufficient puppy socializing as well as programs of favorable dog training can go a long way to preventing behavior problems as well as improving bonding in between people and pet dogs. While the initial three months is the most vital pup socialization period in a young puppy's life, owners of pups that have passed this turning point are highly urged to continue to mingle their young puppies to as many people, pet dogs, and also areas as functional.

WHAT Rutherford County CUSTOMERS ARE SAYING
We love our customers from Rutherford County areas around Spindale, Rutherfordton, Forest City, Lake Lure, Bat Cave, Bostic, Ellenboro, Shelby, Hendersonville, Tryon, and more!
Come visit our pet supply store in Spindale Rutherfordton, NC specializing in quality food, treats, and supplies for all of your pet needs - including cats, dogs, reptiles, birds, fish, and more.